NDBC Membership
Membership in the National Duckpin Bowling Congress is renewed on an annual basis. Each member pays a single fee and may bowl in any member league or recognized tournament. 
Seniors and/or physically handicapped will pay a fee equal to half the regular membership fee when bowling in a Senior/Physically Handicapped league. A Senior/Physically Handicapped league will be a league where all members shall be at least 50 years of age or physically handicapped at any age and where regularly schedule bowling ends by 6 P.M.
New bowlers joining summer leagues will pay a fee equal to half the fee for new members. Anyone who has paid a fee during the winter bowling season is covered during the summer bowling season.
Leagues are required to pay a registration fee set by the NDBC.
Each league will receive a kit at the beginning of the season that will contain several documents needed to register your league. If your league is returning from the previous season there will be a printed roster of those bowlers the NDBC has on file for your league. It is necessary for the league secretary to update this information by changing contact information for bowlers who may have moved, deleting bowlers who are no longer a member of the league and adding bowlers who may be joining the league for the upcoming season. When adding new bowlers it is necessary to include the bowlers full name, address, city, state, zip code and membership number if they have already been assigned one. If the new member has paid the fee in another league their full name, name of the league they registered through, the bowling center and their membership number must be included on the list.
Contact the NDBC for fee schedules or contact your local association representatives.
Possible Future Enhancements to the registration process.
An online registration process through the website.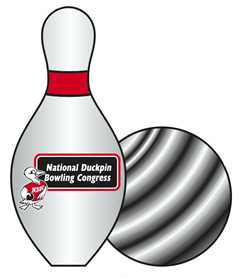 Application Forms
The following forms may be filled out online then printed and mailed in or if you save a copy to your computer you may fill it out and attach it to an email to send in.
---
Check Membership Status
Enter the last name of an individual to check their current membership status.